Sega Super Drive (166-in-1) Aladdin
1790

руб.
Игровая Приставка Sega 166 игр хитов, в новом корпусе имеет усовершенствованный дизайн.
ГАРАНТИЯ на всю продукцию SEGA - 6 месяцев.
• Игровая приставка Sega Super Drive
• Черный цвет приставки
• 166 встроенных игр (16 bit)
• 2 проводных джойстика (1,5м)
• AV кабель, адаптер NES 5V
• Руководство пользователя
• Гарантийный талон
Список игр:
Abrams Tank, A Dinosadurs Tale, Aero Blaster, Aero The Acro-Bat, After Burner 2, Aladdin, Alien 3, Alien Storm, Animaniacs, Ariel Mermaid, Art Alive!, Asterix the Power, Back to Furtures 3, Bad Omen, Ball Jacks, Barbie Super Model RU, Bare Knuckle 2, Batman Returns, Batman, Battle Tech, Battletoads 2, Battletoads, Beauty and Beast 2, Best of the Best, Blockout, Bomber, Bonanza, Bonkers, Bubba n Stix, Bubble and Squeak, Burning Force, Caliber Fifty, Camping Adventure, Captain Planet, Castle of Illusion, Castlevania, Chase HQ2, Chessmaster, Chip and Dale 1, Clue, Columns 3, Cool Spot, Cross Fire, Cutthroat Island, Cyborg Justice, Daffy Duck Hollyw., Dark Castle, Davis Cup World, Desert Demolition, Desert Strike, Diablo, Dick Tracy, dominoS, Double Dragon 3, Dracula, Dune 2, Dune 3, Exo Squad, Fantasia, Fire Shark, Flicky, Flintstones, Gaudtlet 4, General Chaos, Ghost Busters, Global Gladiators, Golden Axe, Home Alone 2, Golden Axe 3, Goofy's Hysterical, Granada, Green Dog, Gunstar Heroes, Harry Potter 2, Hellfire, Hercules, Hit The Ice, Insector X, Iraq War 2003, James Bond 007, Joe and Mac, Junction, Jungle Book, Jurassic Park 2, Klax, Kolobok, Lawnmower Man, Lost Vikings, Mario, Megapanel, Metal Gear Solid, Mickey, Micro Machines, Midnight Resistance, Monopoly, Moonwalker, Mortal Kombat, Mr.Nuts, Ms. Pacman, NBA Basketball, NHL Hockey 93, Olimpic Gold, Pac-Attack, Paperboy, Pink Hollywood, Power Drive, Power Monger, Predator 2, Prince of Persia, Pro-Am Champions., Putter Golf, Pyramid Magic, Quack Shot, Rambo 3, Ren & Stempy, Road Blasters, Road Rash 2, Robocop 3, Rock'n Roll Racing, Rolo to the Rescue, SegGala, Shadow Dancer, Shinobi 3 Master, Shove It, Side Pocket, Simpsons, Smurfs, Snake Rattle, Snow Bros, Sonic 1 Megamix, Sonic Spinball, Sonic 2, Space Invaders 91, Spartacus, Spiderman, Spiderman 2, Spider-Man X-Men, Squirrel King, Sunset Riders, Super Air Wolf, Super Battleship, Super Battletank, Super Hange On, Super Volleyball, Tale Spin, Tanki 2011, Taz-Mania, Terminator 2, Terminator, Tetris, The Lord Of The Rings, Tiny Toon Busters, Tom & Jerry, Top Gear 2, Toxic Crusaders, Turbo Out Run, Turtles Hyperst, Verytex, Wimbledon Tennis, World of Illusion, World of Tanks, Wrestle War, WWF Super Wresne Mania, Yogi Bear, Young Indiana Jones, Zombies
С этим товаром покупают
300 руб.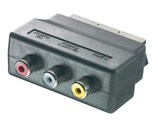 300 руб.
250 руб.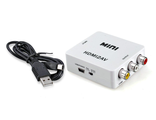 950 руб.